Fire Alarm
Did you know that a working fire alarm can increase your chances of surviving a fire by 60%? Complete coverage of your premises with smoke and heat detectors will alert you to the early signs of a fire. All fire alarm systems must be installed to comply with Irish regulations.
Oxley Systems & Services Ltd will conduct a fire safety assessment of your residential or commercial premises and help you decide exactly what you need to install to be totally fire-safe.
We also carry out maintenance checks to ensure your alarms and sprinkling system are working correctly. It is just as important to have these properly maintained as it is to have them properly installed.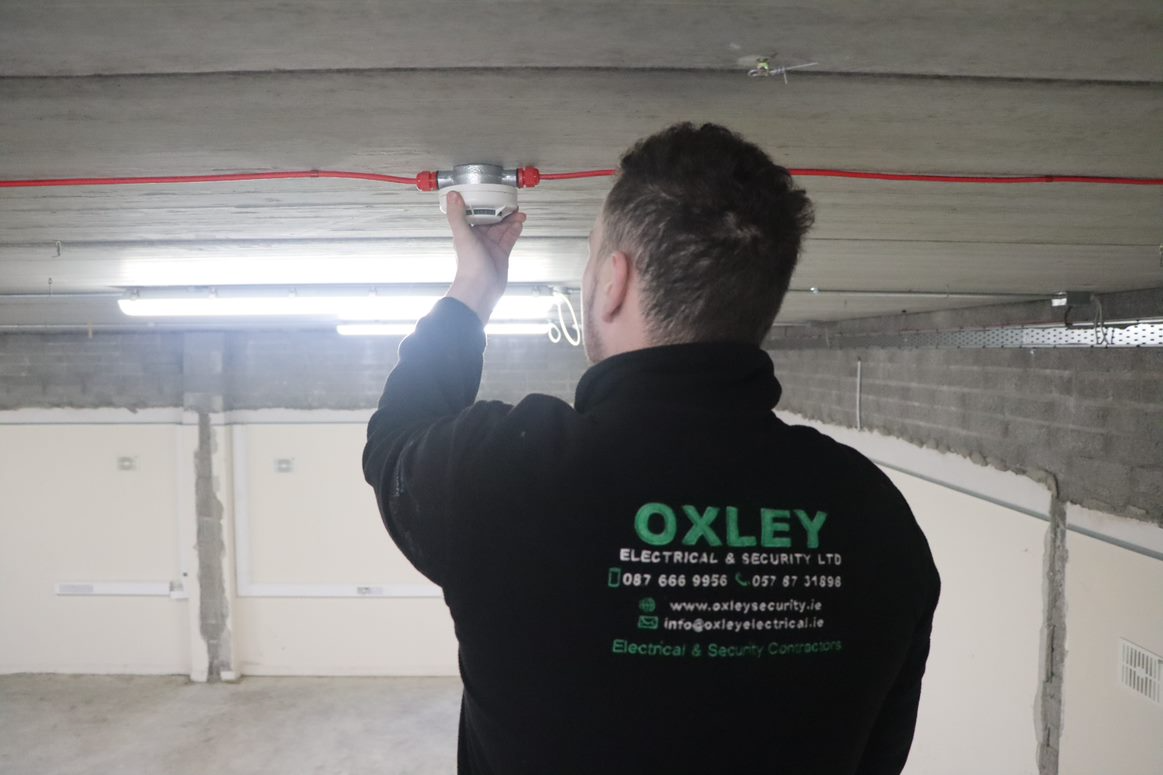 Get a Quote Now
Get the job done easily, without any hassle, by our well-trained professionals. We assure high-quality domestic electrical maintenance at an affordable price. The future of your house and your family depends on you. Get the job done, and secure your house and your loved ones.
Get a quote